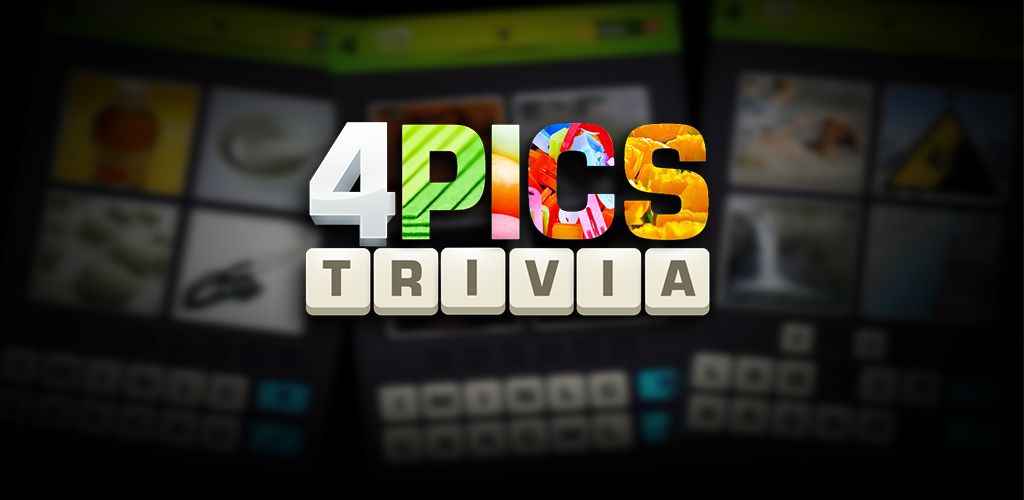 4 Pics Trivia
A downloadable game for Android
World's most interesting trivia game - Look at 4 photos, what does that mean? Use letters to guess and form the correct word. If you love quiz and trivia games like hangman, you will love this what we call an amazing brain teaser trivia game.
All new word guessing game like scrabble for your whole family, but with pics.
* Simple and easy to understand guess game with intuitive UI as it follows the basics of seeing 4 pics and finding 1 word mechanism
* Plenty of Interesting and brainteasing words to discover from some cool four pics set
* Fast paced fun riddler, get started instantly and continue from where you left
* What! You're stuck? Earn coins and use them to unlock hints to reveal the letter or remove unwanted letters.
* Ask friends and family to help you guess the puzzle by sharing it on Facebook, WhatsApp or sms and get into a fun brainstorming game

* Four pics in every level that will either confuse you or take you to a common solution, the perfect riddle game to exercise your brain